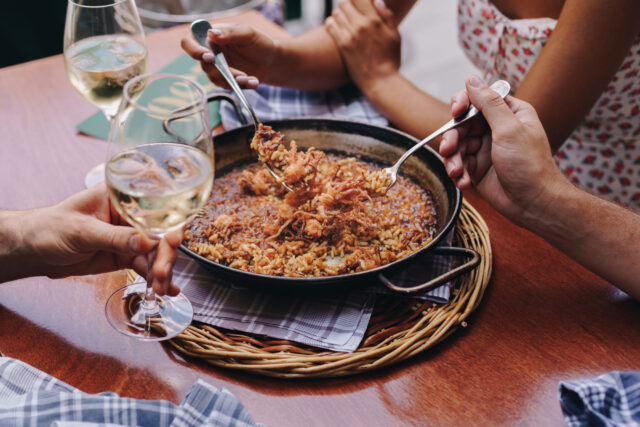 Cuisine
A respectful cuisine
AT FONDA EUROPA WE REPRESENT A TRADITIONAL CATALAN CUISINE WITH THE MISSION TO MAKE A PRIVATE CUISINE PUBLIC. OUR CUISINE IS BASED ON GOOD PRODUCE AND SLOW COOKING: A RESPECTFUL COOKING. ALL-TIME RECIPES PERFECTLY REPRESENTED IN DISHES THAT HAVE BECOME ICONS OF THE HOUSE SUCH AS CANNELLONI, PAELLA PARELLADA, CATALAN STOCKPOT, CAPIPOTA AND ROASTED LAMB WITH TWELVE HEADS OF GARLIC.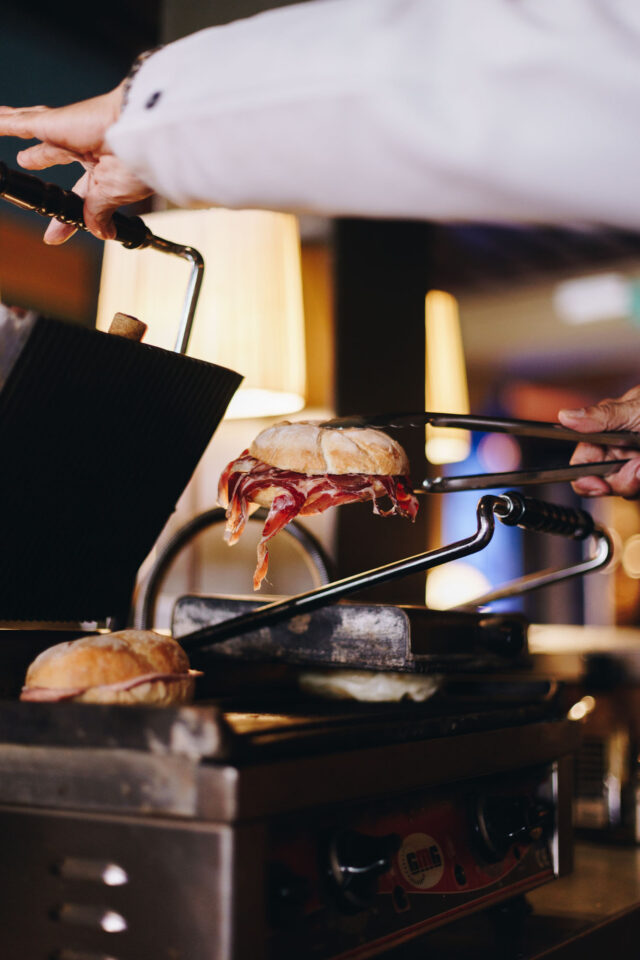 Menu
Tapas, paellas & platillos
TO HAVE A KNIFE AND FORK BREAKFAST, AN APERITIF, LUNCH OR DINNER, OUR MENU IS MADE UP OF CLASSIC RECIPES FULL OF HISTORY TO ENJOY LIKE YOU PREFER: SHARING, AS TAPAS OR IN A LONG MEAL. AS A HOUSE SPECIALISED IN RICE RECIPES, WE OFFER A DIFFERENT PROPOSAL ON WORKING DAYS FROM MONDAY TO FRIDAY. IN ADDITION, DISHES OF THE DAY, OUR FAMOUS TOASTIES AND HOMEMADE PASTRIES.