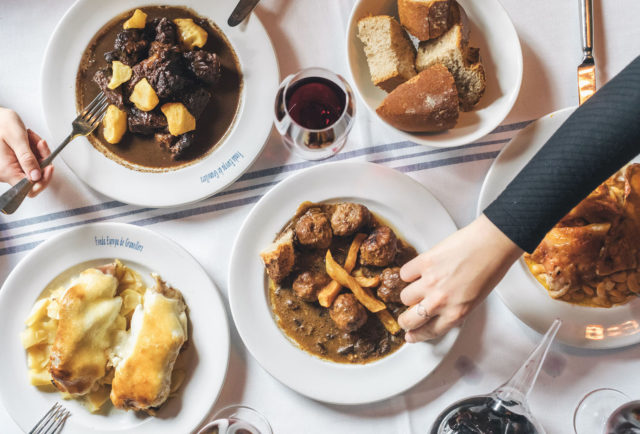 Cuisine
Casseroles and picades
IN THE WORDS OF JOSEP PLA, A FORMER REGULAR CLIENT: "A COUNTRY'S CUISINE IS ITS LANDSCAPE IN A POT". FAITHFUL TO THE TRADITIONAL CUISINE OF OUR LAND, CASSEROLES, ROASTED MEATS, RICE DISHES AND PICADES ARE OUR LEITMOTIFS. THEY ARE MAGNIFICENTLY REPRESENTED IN DISHES THAT HAVE BECOME ICONS OF THE HOUSE SUCH AS THE Parellada paella, cannelloni, roasted lamb with twelve heads of garlic, escudella and cap i pota. AND NEEDLESS TO SAY, WE WORK WITH LOCAL AND SEASONAL PRODUCE, AND COOK ALL OUR DISHES STEP BY STEP.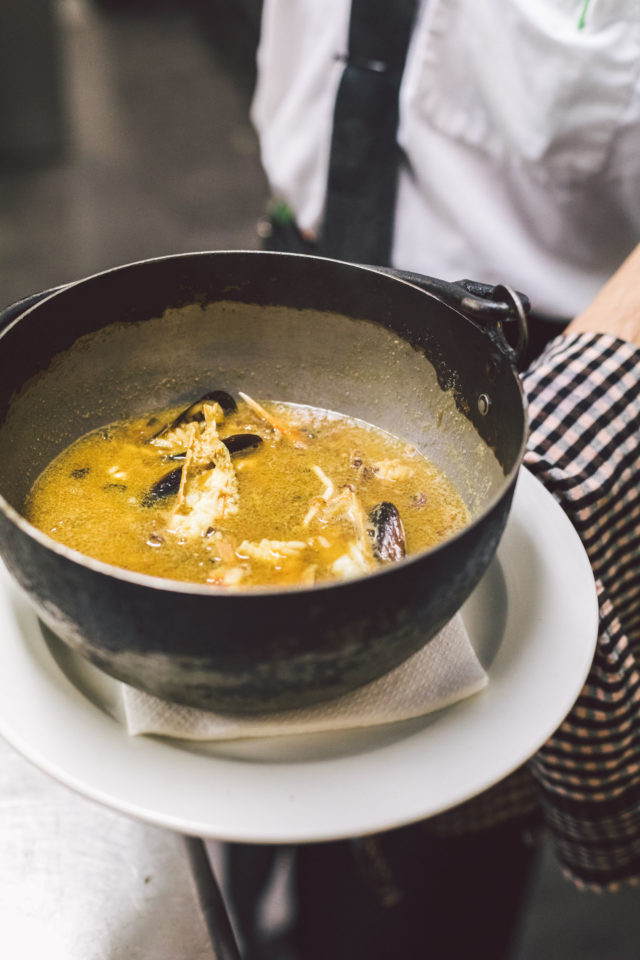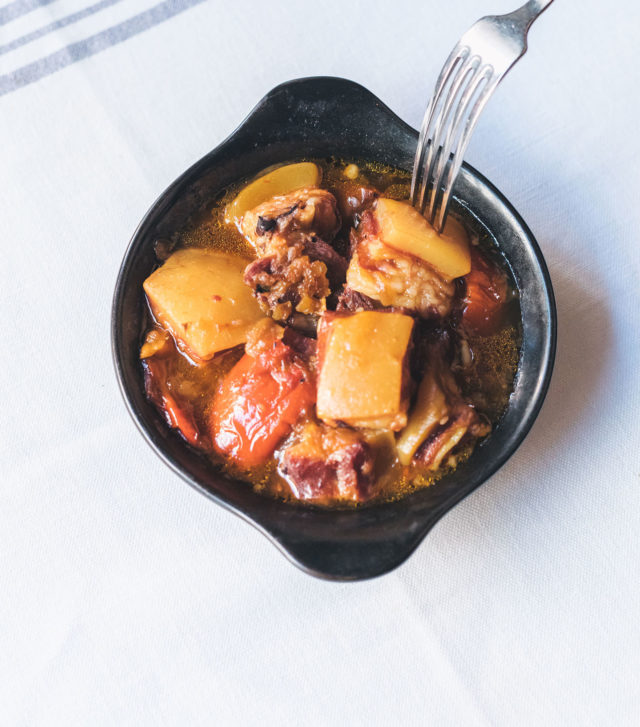 Menu
Tapas, rice dishes
and platillos
AS EXPONENTS OF TRADITIONAL CATALAN CUISINE, OUR MENU IS A COMPENDIUM OF RECIPES WITH A HISTORY TO BE ENJOYED HOWEVER YOU FANCY THEM: SHARING, HAVING TAPAS, A THREE-COURSE MEAL….RICE IS THE PROTAGONIST OF WORKDAY LUNCHTIMES: A DIFFERENT SUGGESTION EVERY DAY.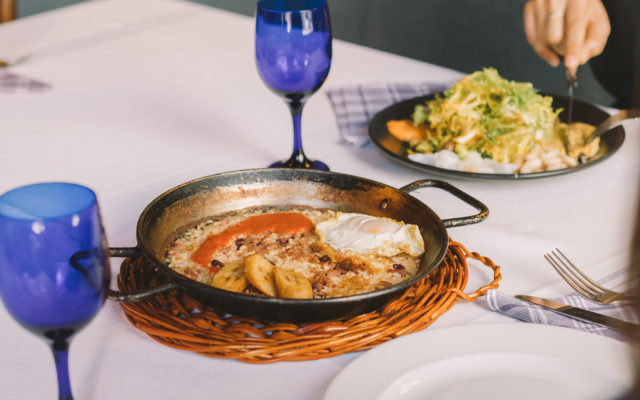 Gift
Bonus
Taula
GIVE A GIFT OF A TRULY WONDERFUL EXPERIENCE. WITH THE BONUS TAULA, TWO GUESTS WILL SHARE THREE TAPAS AND EACH ENJOY A MAIN DISH AND A DESSERT FROM THE MENU. INCLUDES WATER, COFFEE, WINE AND CAVA FROM OUR CELLAR.
PRICE/PERSON: €45.
AND IF YOU WANT TO MAKE THE MOST OF THE COMPLETE INN EXPERIENCE, SPEND THE NIGHT IN THE HOTEL
FOR MORE INFORMATION, CALL (+34) 93 870 03 12 OR E-MAIL US AT EVENTS@FONDAEUROPA.EU